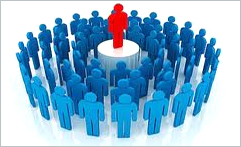 We forge a strategic relationship with all our clients, where our focus is not only to reduce cost, but also to enhance client business and improve customer satisfaction. We are committed to giving each client, regardless of size or location, the experience and specialized expertise to provide innovative, responsive and quality cost-effective IT software outsourcing solutions.

Whether addressing Chinese software outsourcing, outsourced application maintenance, or enterprise application services, we have the talent and proven results to help our clients navigate new challenges and accomplish their business goals.

We are proud to have worked with many innovative companies in Silicon Valley and across the world on cutting-edge technologies and products. At the same time, leading global enterprises have also chosen us as their trusted partner. We look forward to continuing to deliver excellent customer services and expand our client portfolio.