Cloud Computing Services
Innover provides world leading cloud computing services, including consulting, implementation, and ongoing support and administration of leading Cloud Computing/SaaS applications to support customer's strategies.
Cloud Computing Services Offerings
Innover Cloud Computing Services include:
Siebel-Salesforce.com Migration – With a history of implementing complex Siebel On-Premise solutions and the increasing demand for migration to the Cloud, Innover is uniquely positioned to ensure success. We leverage our existing Siebel to Cloud data mappings and methodology to ensure quicker ROI and adoption in migrating from Siebel-Salesforce.com.



Legacy System Migration Assessment – Which applications are most suitable for migrating to the Cloud? Level of effort and risk assessment.
Gap Analysis – What features and functionality gaps exist in migrating? What integrated applications can address these gaps?
Score Card - What features are most critical? What business processes remain, are adjusted, or streamlined? Weighted score card development to assess migration requirements and design.



VMforce and Force.com Application Development - With a team of expert Java engineers, Innover can very quickly scale up to meet the application development needs of existing and new Salesforce.com customers. Migrating legacy apps, building new, and AppExchange "onboarding".


360 degree Cloud Support – With the expansion of Cloud solutions and Innover's expertise across Salesforce, Big Machines, Eloqua, and the ecosystem of applications, we provide 360 degree cross application and integration Cloud support. There are on-going enhancements based on seasonal releases and new functionality which can also be included.


Standard implementation services include: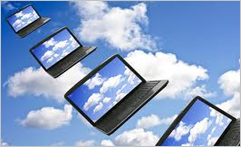 Business Process Review/Design – Define key requirements and business process mapping; document "as is" understanding of processes/systems, outline "to be" requirements for success.
Configuration Services – Configuration of Salesforce.com and ecosystem solutions to meet defined business needs.
Data Migration – Migrate data from multiple sources, cleansing, mapping, centralization of data silos.
Training & User Adoption - Provide customized end-user and administrative training.
Application Integration - Integrate critical systems with Salesforce.com.
AppExchange and Force.com Development – Custom AppDev and integration for AppExchange applications.
Post Deployment Support - Provide on-going support services via phone, email and online case tracking.