Application Testing
With high standard quality and security control, Innover provides leading end-to-end application testing service covering all phases of the testing lifecycle, from quality assurance process consulting, unit testing, integration testing, system testing, influence testing to test automation services.
Application Testing Offerings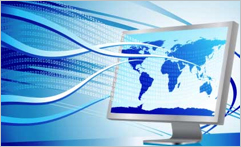 With the development of information technology, more and more industrial users rely on their own application systems to support their business and management. However, as applications become increasingly complex, users have been acutely aware of the importance of application quality. The development and quality of software has greatly affected business operations and competitiveness. Microsoft for example, had abandoned the strategy of considering software features as the first place which made Microsoft monopolistic in the software industry. The focus shifted to software quality. Each industry's users must take huge efforts to ensure application quality throughout entire development process. Investment in quality is undoubtedly a priority.

For many industries, enterprises are facing complex management models, large business systems, and endless demand for new services. Due to business urgency, the process of building applications in many areas has been omitted or simplified, resulting in an application's instability and poor quality.
Innover application testing services focus on end-users and solutions during application software construction process, which is different from the testing services for software enterprises.
Help end-users manage vendors and other partners.
Test from the users' point of view, and help end-users monitor and improve software quality.
Use the most advanced methods to build users' own business knowledge systems to reduce impact caused by staff turnover.
By leveraging advanced methods to help users build their own automated testing and management environment to improve the level of automation.
The specific services offerings are:

Application Construction Process Management and Consulting Services
Based on international standards and industry practice, Innover can help customers to discover problems hidden in their current systems or occurred during the construction process. Innover can solidify their processes through established and appropriate development methodologies.



Acceptance Testing
Application testing usually goes through initial testing and final testing processes with the acceptance testing being the final phase. It will be conducted on project deliverables baseed on the criteria set by the customer.



Selective Testing and Short-listed Testing
Selective testing and short-listed testing can be done on different software and hardware platforms. It is critical for a customer to select an experienced vendor, like Innover, to provide data to help you decide which testing is the most appropriate than others based on your specific requirments.


Performance Testing and Monitoring Services
There are several simulations Innover can test to discover system performance issues and provide an adjustment proposal before it goes on-line or in use. Because there is an increase in the number of system data and users, system performance problems will definitely happen. Innover can provide system performance monitoring service by observing the time users took on each transaction, and alarm before reaching a pre-defined boundary value to ensure enough time to analyze and adjust.



Test Automation Services
To ensure the newly released functions will not affect the existing features, automated testing is essential and can increase efficiency and minimize labor costs. Innover can provide end-to-end test automation services through all phases of the process - design, development, and implementation.